This one's for the blondes: you may be having fun, but chances are your hair color is going to need some assistance along the way. Your stylist may have mentioned a violet or blue-tinted shampoo before. These tinted shampoos are designed to gently "tone" your hair at home, canceling out brassiness until your next visit to the salon. They are also great for keeping naturally white or silver hair from looking dull.
things that make hair brassy
Hard water
Sun exposure
Salt & Chlorinated water
Improper shampoo for color-treated hair
Time
While we've got some tips on how to protect your hair (and skin) at the beach, a lot of this stuff is unavoidable.
To save you from running back to the salon every couple of weeks, your purple or blue-tinted shampoo or conditioner will serve as an "at-home toner" by helping to cancel out yellow and orange tones. Purple/Violet based products work best to cancel out yellow, while blue is better at eliminating stubborn orange pigments. If your hair is naturally on the dark side we recommend grabbing a blue-based product because you'll naturally have more orange in the underlying pigments of that hair, which are exposed when your hair is lightened.
how to use purple (or blue!) shampoo and conditioner
Generally recommended for use 1-2 times a week (overuse can tint the hair purple or blue, but that can also be a look!
If you shampoo frequently or just want to lightly tone out brassiness, it can be diluted by combining it with your regular shampoo or conditioner.
If using a tinted conditioner, you can leave it on the hair for 5-10 minutes for max effectiveness
our favs
There are tons of these pigmented shampoos on the market, but most are full of sulfates which can leave processed hair feeling drier than before. Suds with sulfates are a no from us dawg, so make sure you check out the ingredients before you buy. Most brands carry both a shampoo and conditioner option in their violet or blue-tinted product. Here are our current favorites: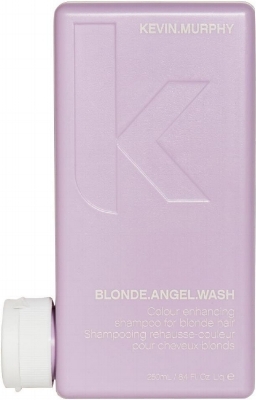 Kevin Murphy Blonde Angel Wash – a lavender-infused blue shampoo that smells as good as it works. Cruelty-free and formulated without sulfates and parabens. Packed full of natural oils and butter that leave the hair feeling silky soft.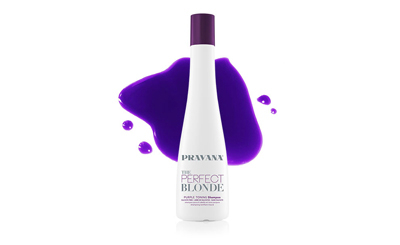 Pravana The Perfect Blonde Shampoo – a fruity-smelling and vibrantly purple shampoo that packs a punch. Designed to kick brass! Cruelty-free, sulfate, paraben, salt, phthalate, and gluten-free, plus its 100% vegan. Extremely pigmented so it might be best to mix it with your regular shampoo.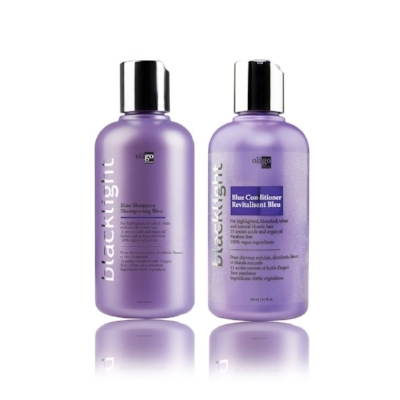 Oligo Professionnel Blacklight Blue Conditioner – a refreshing fragranced blue conditioner formulated with 11 amino acids to help strengthen and repair surface damage on the hair. Highly pigmented and can knock out even the brassiest tones. Paraben and cruelty-free.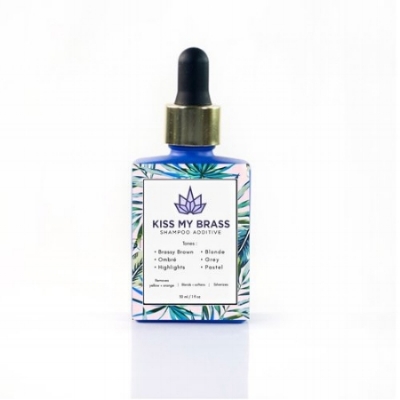 Mermaid Aloha Kiss My Brass Shampoo Additive – if you're not interested in sacrificing your current shampoo, these violet tinted drops are perfect. Designed to be added to your current shampoo. Add a little or add a lot, it's up to you! Natural, vegan, cruelty-free – plus, the brand is created, owned, and operated by women. We support.